motorcycle
accidents
car
accidents
trucking
accidents
dog
bites
Our injury lawyers take pride in making sure that you make a full recovery while also ensuring you receive the maximum compensation you deserve.
Our results are proof that we stand by
you
As your Utah Persopnal Injury law experts, we stand with you while you recover from the injuries you have suffered in your accident.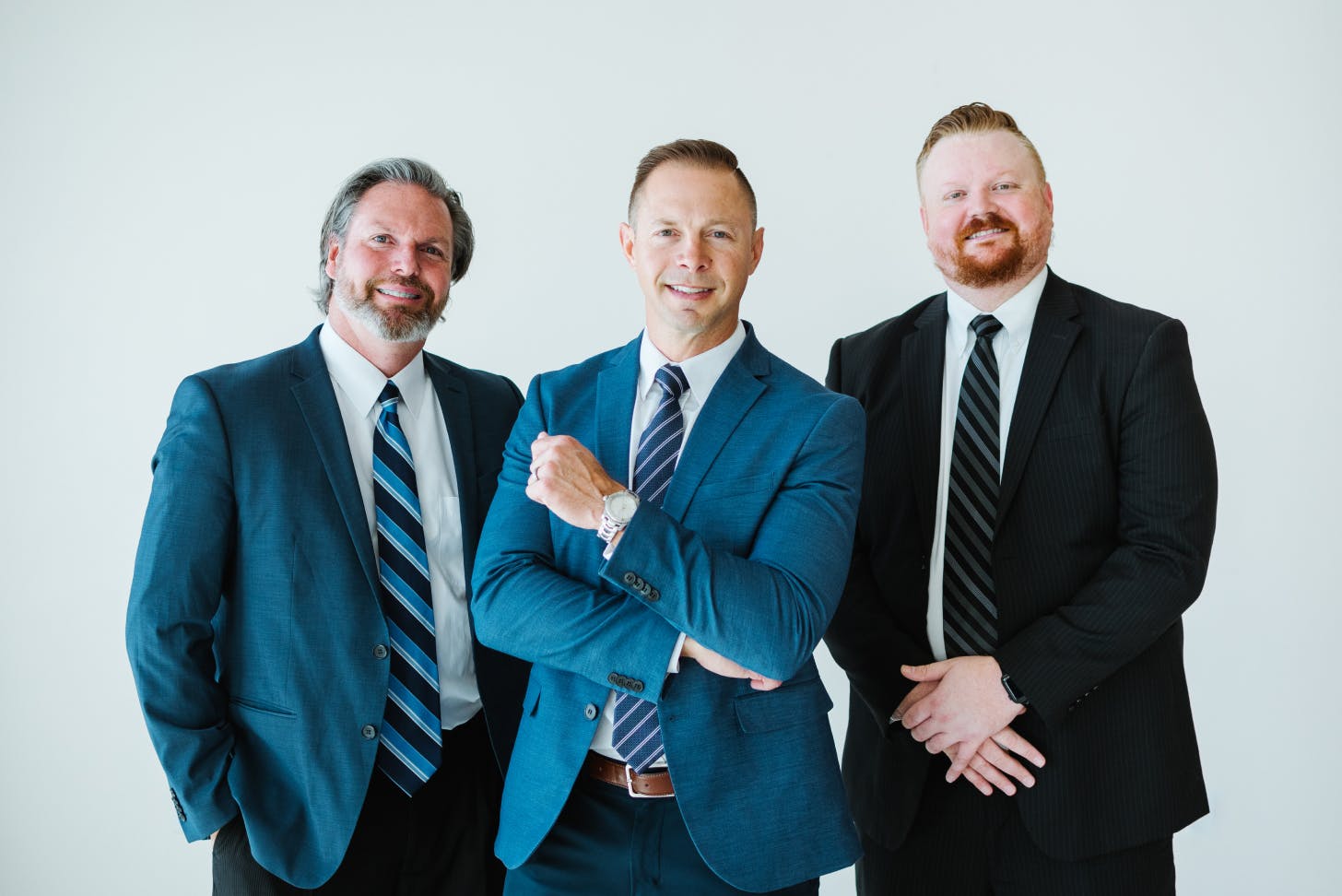 24/7
Attorney Access
20+
Years experience
1,000+
Cases won
$46M+
Money won
This accident completely changed my life. At the moment, I didn't know what I would do nor could I see how anything positive would come from this horrible accident. Tyler and the We Win Injury Law team completely changed that for me. He instantly gave me hope through his empathy and compassion for what I was going through. More importantly, he gave me confidence that everything would work out. It was clear he was an expert in injury law as he was extremely knowledgeable and capable. He fought for me and obtained a seven figure settlement for my wife and I. Although it didn't change what happened, his efforts and the results he achieved provided a significant silver lining.
Craig (Motorcycle)
Our attorneys know how an accident changes your life in an instant
---
Our areas of
expertise
Car Accident Lawyer
Car accidents come in all shapes and sizes. We Win Injury Law attorneys understand and handle cases ranging from multi-vehicle accidents to minor fender benders. If you have been injured in an auto accident, you need one of our experienced car accident personal injury attorneys to help you.
Wrongful Death Lawyer
A wrongful death claim is brought against a person or company who has unnecessarily caused the death of a loved one. Our injury attorneys have the experience you need in filing a wrongful death claim or lawsuit against the responsible party.
Motorcycle Accident Lawyer
In some ways motorcycle accidents are very similar to auto accidents but can also vary significantly when it comes to liability issues and insurance coverages. With the increased exposure on a motorcycle, injuries oftentimes being severely debilitating, you need an experienced motorcycle injury lawyer to assist you.
Truck Accident Lawyer
Our attorneys are experienced in handling a variety of vehicle collisions involving tractor trailers, 18-wheelers, semi-trucks and other commercial trucks. We understand accidents with these types of large vehicles can result in catastrophic injuries. Experience matters when you are dealing with commercial trucking companies and their insurance companies.
Dog Bite Lawyer
We all love our pets and animals. However, if you, your child or a loved one has been bitten by a dog, you need an experienced attorney who represents victims of dog bites to help you properly pursue a claim against the dog owner.
Medical Malpractice Lawyer in St. George, Utah
Most of the time your doctor gets it right. However, when a doctor is negligent and causes injuries due to substandard care, our attorneys are experienced in handling medical negligence cases.
Slip and fall Lawyer
Slip and fall injuries can be complicated due to premises liability laws. Our experienced injury attorneys can help you pursue your claims against the at-fault business or property owner.
Bicycle Accident Lawyer
Sometimes a joyful bicycle ride can turn into a nightmare and result in serious and sometimes fatal injuries. If you or a loved one has been injured while riding a bicycle, our attorneys are experienced in working on complex bicycle accident claims and will fight to make sure you get the compensation you deserve.
Pedestrian accidents
When a pedestrian comes up against an automobile, the pedestrian will always lose. Pedestrians involved in vehicular accidents experience catastrophic injuries. If you have suffered such an injury, you need an experienced attorney to assist you.
Spinal cord injury Lawyer
Our experienced injury attorneys know that a spinal cord injury can be devastating; whether the cause is from a car accident, medical malpractice or a catastrophic fall. We Win Injury Law attorneys have experience in litigating these types of cases and can help you win your case.
ATV and boat accident Lawyer in St. George, Utah
A fun weekend at the lake or in the mountains can be ruined quickly when another person is negligent or your ATV or boat crashes because of defective equipment. We Win Injury Law attorneys are ready to assist you.
Brain Injury Lawyer
If you or a loved one has suffered a traumatic brain injury (TBI) due to the negligent action of another, you need an experienced injury lawyer by your side. Traumatic brain injuries can sometimes be difficult to diagnose with symptoms often presenting much later after an accident.
Work Injuries and Illnesses lawyer
Work accidents and illnesses happen in any type of job, whether it is manufacturing, construction, business or professional services. We Win Injury Law's work accident attorneys can assist you with your workers' compensation claims.