ATTENTION STUDENT DRIVERS!
We Win Injury Lawyers would like to sponsor or give a scholarship to one student per month in the amount of $250.00 to go towards a Drivers Education class and/or a tank of gas for when they get their license!
How to Enter
To enter, send your name, email address, and phone number to Info@wewininjurylaw.com  Please submit an essay regarding the importance of safe driving and understanding the rules of the road.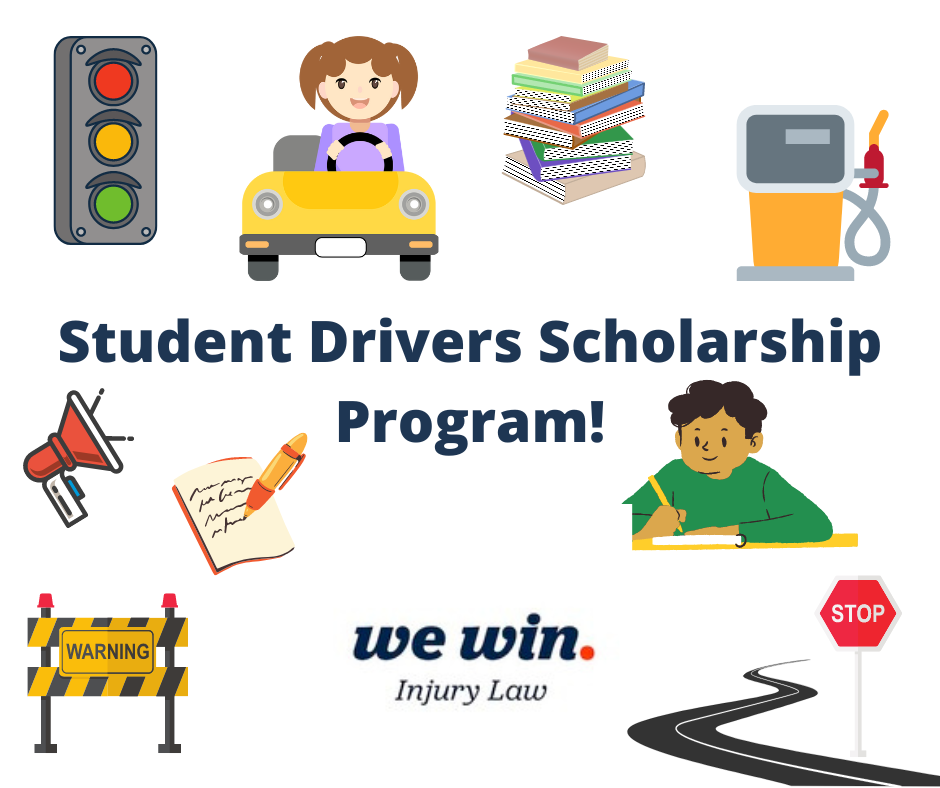 The Scholarship is open to any student studying to get their license.